0
Status summary report
The status summary report graphically represents the number of items against the different statuses in your board. To access this report, click Reports on your board. This will take you to the Metrics tab by default, where you can find the status summary report.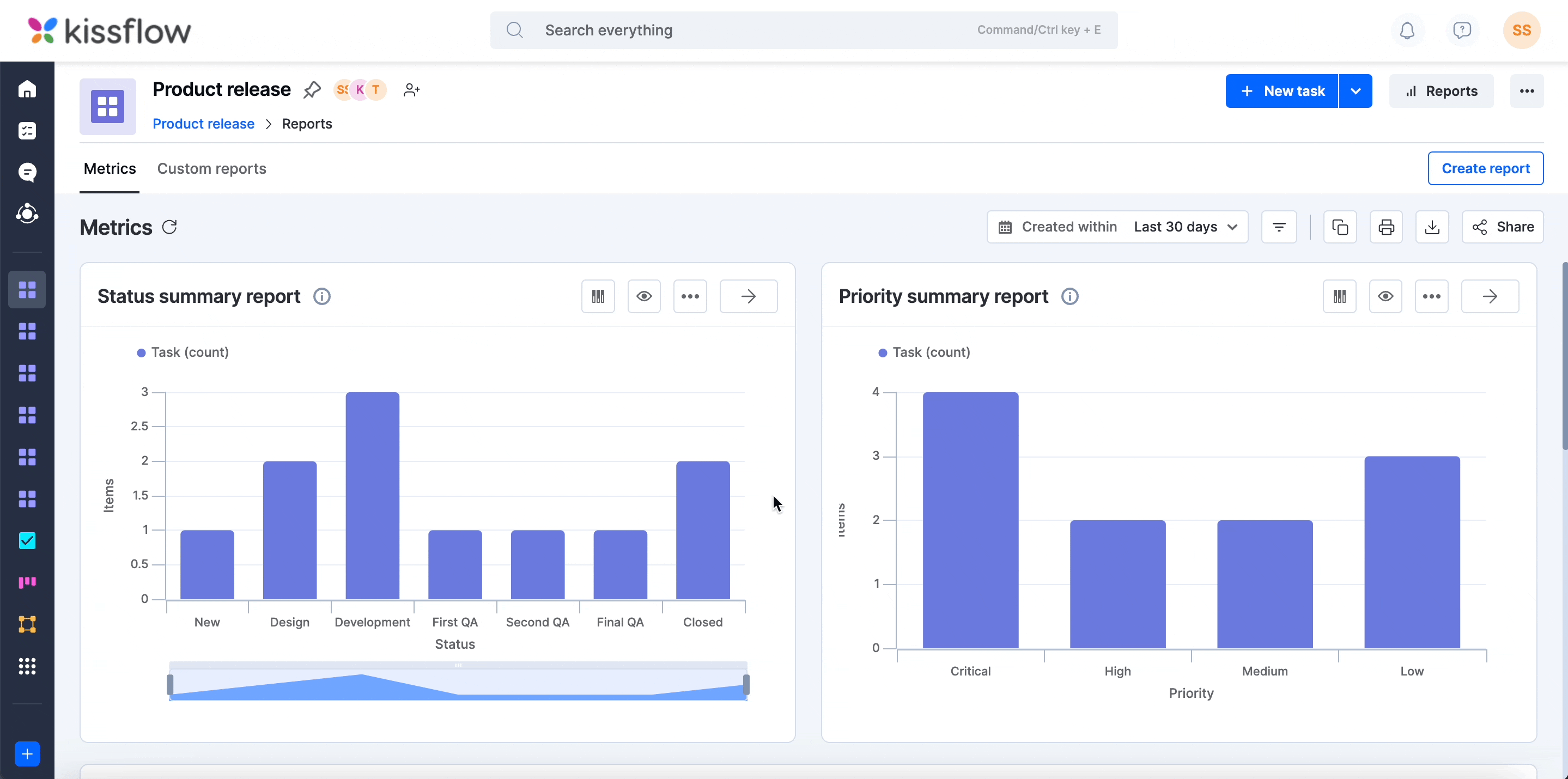 You can further break down your report to quickly identify potential bottlenecks in your board. Click the Break down button (
) to break down your report by assignee, priority, requester, and custom fields. You can also choose to hide specific statuses from the report by clicking the Show/hide button (
). Click the More options button (
) to,
Copy the report as a PNG to the clipboard. 
Print the report.
Download the report as a PNG file.
For an enlarged view of the report, click the Expand button (

). Now, you will also have the option to set the time period of the report and apply filters to it apart from the above actions.
You can click each bar on the report to get a list of items on the right side of your screen. From here, you can open items, reassign them, change their statuses and priorities, and delete them.